About
History of Snowpine Lodge
While Snowpine Lodge is one of the newest buildings in Alta, it's history runs deep as it's also the oldest building in the region. The original structure was constructed when mining was the primary industry within the Albion Basin. As the town and surrounding area grew, the building also developed and served an important role in Alta's history. Since its inception, Snowpine Lodge has been a gathering place for the community. One of the first residents of Alta, "Mayor" George Watson, used to tell people stories around the fireplace in the 1940s.
---
The exact year the building was created is unknown, but we do know J.G. Stillwell – manager of Emma Mine – converted the building from a general store to a post office in 1878. Stillwell's son continued to run the operation until his father passed away in 1929. In 1938 the building was given the name it still holds today and was declared a skier lodge. Snowpine Lodge was originally a simple, yet sturdy, rock shelter, and we are proud to display this same rock wall – still intact – in several places within our luxurious mountain retreat hotel.
---
After a complete rebuild, Snowpine Lodge reopened its doors January of 2019, with the mission to reflect the charm of our past in Utah while embodying the tasteful elegance found in the best ski lodges across the globe. Guests enjoy premium amenities fit to match the elegance of the world-renowned Utah mountains, including lavish hot tubs and a swimming pool overlooking the stunning scenery. Inside guests of all ages love our fully-stocked game room, complete with a pool table, movie theatre, and iconic arcade games that stoke nostalgia.
---
Offering unmatched mountain access to Alta Ski Area, guests can rejuvenate after an activity-filled day on the mountain. Rejuvenate in our world-class Stillwell Spa, named after the pioneering Stillwell family. The relaxation continues with a meal in Swen's Restaurant or The Gulch Pub for the finest in American Cuisine made with local Utah ingredients. An extensive wine list, domestic and craft beer, and hand-crafted cocktails give guests even more reasons to unwind here. Swen's Restaurant is another nod to the rich woven history of Snowpine Lodge and Alta, but you'll have to ask us the story when you arrive.
---
With over 10,000 square feet of flexible indoor/outdoor event space, 54 luxurious guest rooms, 5 deluxe dorm rooms, plush amenities and convenient slopeside location, Snowpine Lodge is set apart from all other offerings in Little Cottonwood Canyon. We are the premier choice for weddings, corporate retreats, family reunions, weekend getaways, or your dream ski vacation. We look forward to welcoming you to Snowpine Lodge, our Alta establishment that continues to shape history.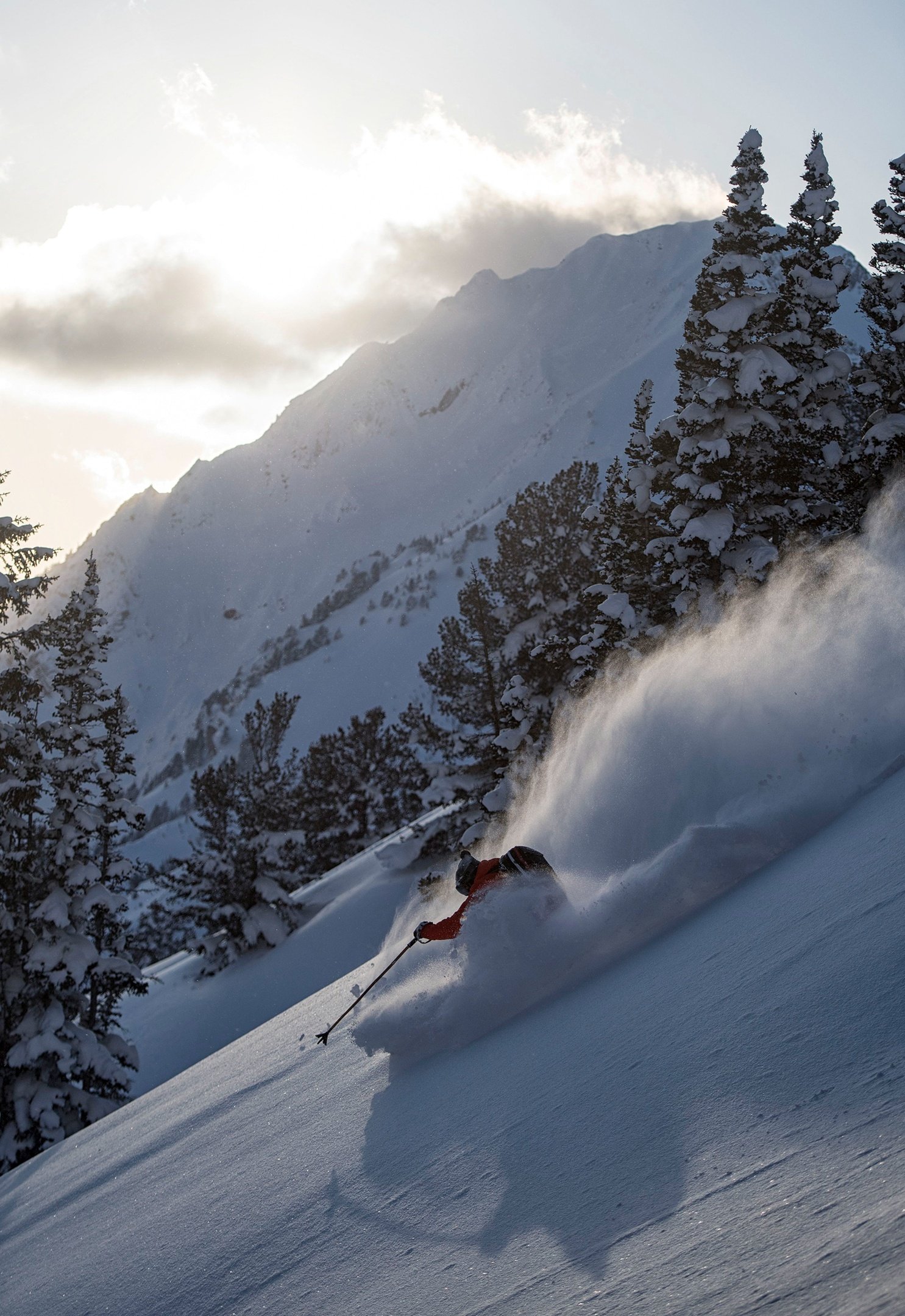 Mid-Week Mountain Special
Book your winter escape today with no initial deposit required: Enjoy less crowds and save up to 10% when you stay Sunday-Thursday!