---
Nestled in Utah's beautiful Wasatch Mountains, sits Alta's first luxury resort, Snowpine Lodge. Our unique hotel offers an elegant mountain experience, paired with unmatched hospitality and incredible views at every window. While Snowpine may be one of Alta's newest buildings, its history runs deep.
---
The town of Alta was established in 1871 but was largely abandoned after the Depression and the decline in silver mining. Snowpine Lodge is one of the only buildings in Alta that can still be traced back to when mining was the primary industry in the Albion Basin. As the town grew, the need for the building grew. Since it's inception, Snowpine Lodge has been a gathering place for the community, and we still stand by that today.
---
In the late 1870s, the building was converted from a mining structure to a general store and a U.S. Post Office. J.G. Stillwell, who was once the manager of the Emma Mine, ran the store and post office till he passed. His son Howard Stillwell took over and ran it until the stock market crash of 1929.
---
In 1935 the old store was brought back to life by the Civilian Conservation Corps when they came to Alta to see about a new ski resort. They kept the original granite walls (which can still be found inside Snowpine Lodge today) but renovated the rest and turned it into Alta's first public shelter for skiers who frequented the new ski area. At that time, it was known as the Rock Shelter, but would later be renamed Snowpine Lodge when they began to take guests overnight.
---
During the latest remodel, a new kind of mountain luxury was brought into the lodge, with touches of Snowpine's rustic past still seen in the wood beams and exposed stone walls. While most of these nods to the past were re-created, we are proud to display the original rock wall – still intact – in several places within our luxurious hotel.
---
Stillwell Spa, our full-service spa, was named for J.G. Stillwell, the original owner of the historic general store. Here you can enjoy six treatment rooms, a relaxation room, an oxygen bar, a sauna and steam room, and a beautiful grotto, a large indoor hot tub, all set alongside the building's original granite stone. A new general store has since opened inside the spa, located exactly where the original store once stood.
---
Snowpine Lodge still offers dormitory rooms just like it did during its Rock Shelter days. Though these dormitories have been upgraded, they do offer a home for skiers on a tighter budget. These rooms can sleep two to four guests in comfortable slopeside accommodations while still offering access to all of our premium amenities.
---
Amenities at Snowpine Lodge are top-notch and include a mountain view outdoor heated pool and two hot tubs. There is also a game room, called The Nest, featuring ping-pong, a pool table, an arcade room, and a Little Nest which includes a ball pit for the littles. Common areas can be found on every floor to encourage guests to mingle outside of their hotel rooms and share stories of the day's adventures with new and old friends. We also offer an in-house Powder House Ski Shop for easy gear rentals and purchases along with heated ski lockers for storage while enjoying the incredible terrain of Alta Ski Area.
---
Snowpine Lodge sits at the base of Alta Ski Area, known for its world-renowned powder. Spend the day on the mountain, then return to the lodge to relax in your room or pull up a chair and enjoy delicious apres-ski-inspired cuisine and live music at the Snowpine's on-site bar, The Gulch Pub. A cozy and friendly atmosphere with refined dining and stunning views await you at Snowpine's other on-site restaurant, Swen's. Swen's is named for our owner's ancestor who once worked in the mines at Alta in the 1870s. Another way the past and the future have collided here at Snowpine Lodge.
---
With unrivaled mountain recreation, incredible views, upscale amenities, top-notch restaurants, plus a fantastic full-service spa, all only 40 minutes from downtown Salt Lake City, Snowpine Lodge offers something for everyone.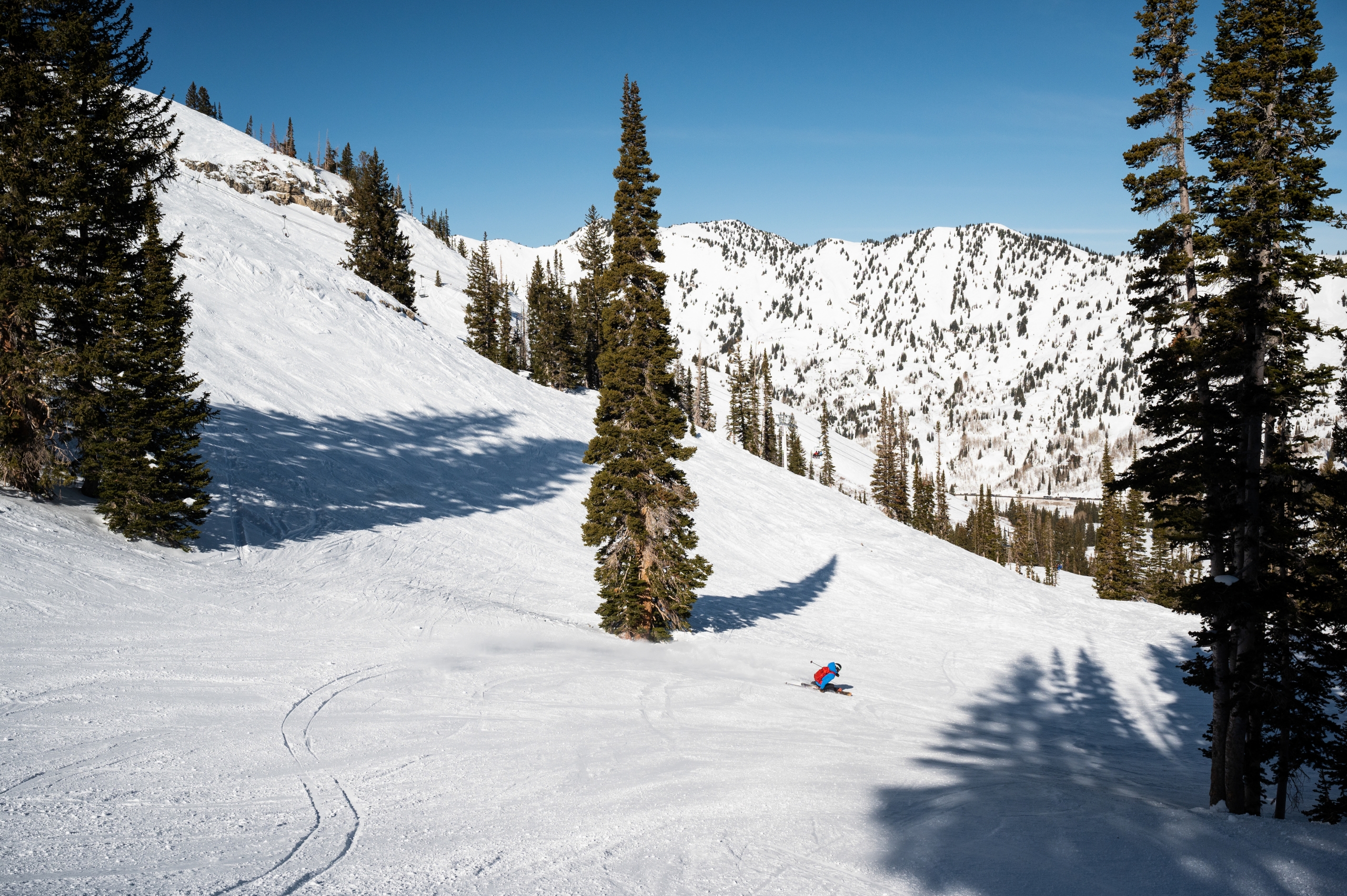 Stay longer, Save more
Secure your spot on the mountain this winter!
Book now and save 10% off stays of 3+ nights.