Alta Earth Day Celebration
Saturday, April 15, 2023
ON-MOUNTAIN EDUCATION, GIVEAWAYS & LIVE MUSIC.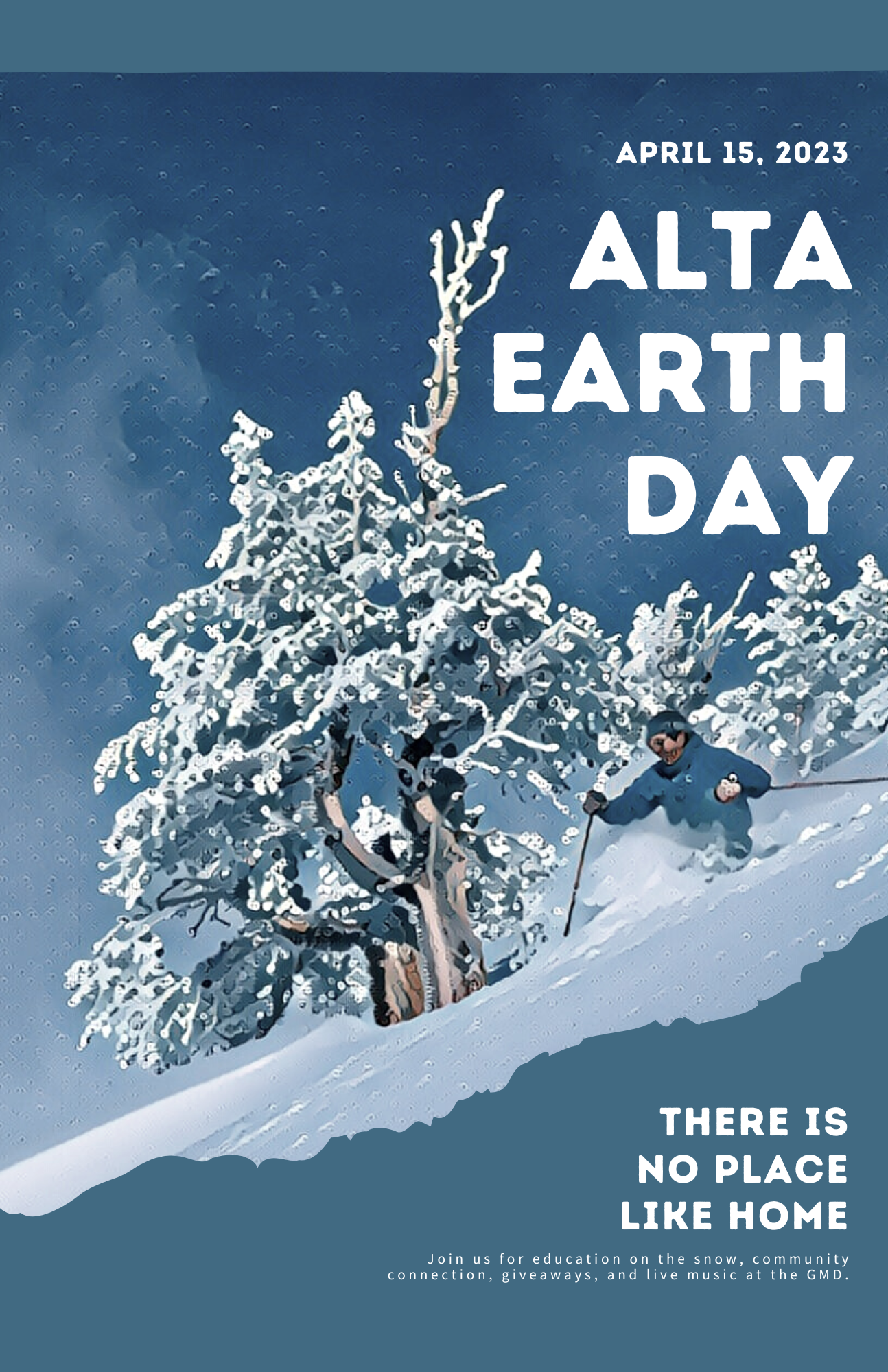 Join Alta for its 14th annual community Alta Earth Day! Connect with sustainability-focused and local companies from the Salt Lake area. Get on the snow with Cottonwood Canyons Foundation, Tracy Aviary, and TreeUtah for our on-skis events and gain a fresh perspective of the ecological system at work here in Alta. Check out the basecamp/vendor village at the base of the Collins lift.
This event encourages environmental stewardship, diversity in outdoor recreation, responsible recreation, and awareness of the relationship between climate change and the future of the ski industry in Little Cottonwood Canyon and beyond. There will be a generous opportunity drawing – win new skis, outdoor gear, a fly rod, climbing gym passes, and more! Plus music on the Goldminer's Daughter Patio from 3:30-5:30pm.
ON THE SNOW TOURS
BIRDING ON SKIS WITH TRACY AVIARY | 9AM–NOON
Join Tracy Aviary's expert birders on skis in search of our feathered friends that call Alta home. Stellar's Jay, Mountain Chickadees, Dusky Grouse, and Clark's Nutcrackers are a few of the 100+ species of birds living amongst our favorite ski runs. Ski green and intermediate runs that wiggle through the trees in search of them.
Lift ticket required.
Registration is required
NEST BOX INSTALLATIONS WITH TRACY AVIARY |
2–3PM
Tracy Aviary studies the behaviors of birds that nest in holes and hollows in the aspens and evergreen trees of Alta Ski Area. Snowshoe through a short hike and check out these nest boxes that are home to a variety of birds. Snowshoes are available but limited.
Email [email protected] if you need a pair.
Registration required.
TREES AND SKIS WITH TREEUTAH | 11AM & 2PM
Spend an hour learning about the tree species that live at Alta, the ecology of the forest, threats to the forest's health, the ongoing efforts of Alta and TreeUtah to protect forest health, and what you can do to help.
Meet at the top of Sunnyside lift at 11am or 2 pm.
Lift ticket required.
No registration is required.
SNOWSHOE WITH A NATURALIST FROM COTTONWOOD CANYONS FOUNDATION | 1:30–3:30PM
Look for animal tracks and learn about the wildlife that left them, all while surrounded by some of Utah's most beautiful mountains. A fun experience for all ages and led by a volunteer naturalist with years of experience in the canyons and communal love for learning.
Snowshoes are available but limited.
Registration is required.
SKI WITH A RANGER FROM COTTONWOOD CANYONS FOUNDATION | 1–2PM
This is a great activity for families or anyone looking to learn more about the ecology and geology of Alta.
Meet at the top of Sunnyside lift at 1pm.
Lift ticket required.
No registration is required.
BASECAMP VILLAGE VENDORS
Meet some of Salt Lake's local and sustainable companies. The following organizations will be set up on the snow at the base of Collins. Be sure to stop by and check out their tents with opportunities to purchase some awesome products, donate old winter clothing, learn more about getting involved with these organizations, and try out some skis at Lone Pine Gear Exchanges and DPS demo tents!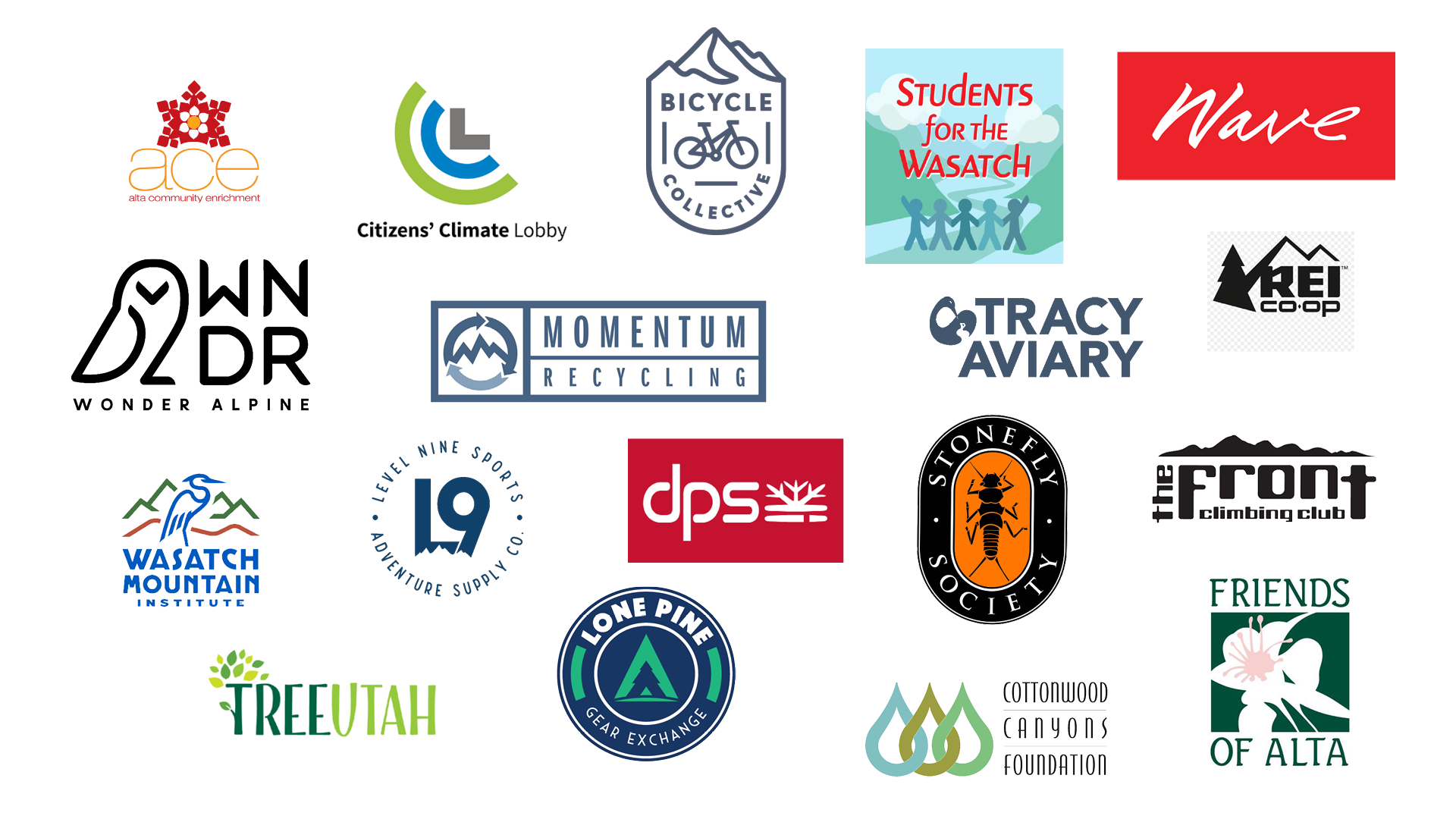 DONATE WINTER APPAREL YOUR KIDS HAVE GROWN OUT OF
Are you looking to toss that old winter apparel your kids have grown out of? Check out Wasatch Mountain Institutes tent to donate those old ski jackets, pants, and insulating layers. They are looking for sizes that range from Adult XS-S to Children's M-L. All clothing donations will go to their Gear Library, which provides clothing and equipment for all participants to use during their programs.
Head over to the Goldminer's Daughter Lodge yoga room and check out Caro Nilsson's Smoke Portal Art Show. As wildfires make our landscape invisible, the vastness of the Mountain West is obscured in which our world is condensed down to a small bubble of immediate surroundings. This artwork investigates the role human presence plays in larger landscapes, and how humans perception alters those landscapes.
DEMO WITH LONE PINE GEAR EXCHANGE AND DPS SKIS
Lone Pine Gear Exchange and DPS Skis will be at Alta Earth Day with skis to demo. DPS skis will also be offering ski waxing. Stop by their tents and grab yourself a pair to try out!
LIVE MUSIC WITH YOU TOPPLE OVER
Hosted by ACE, head over to the Goldminer's Daughter patio and jam out with You Topple Over from 3:30-5:30pm.
Any questions can be emailed to [email protected].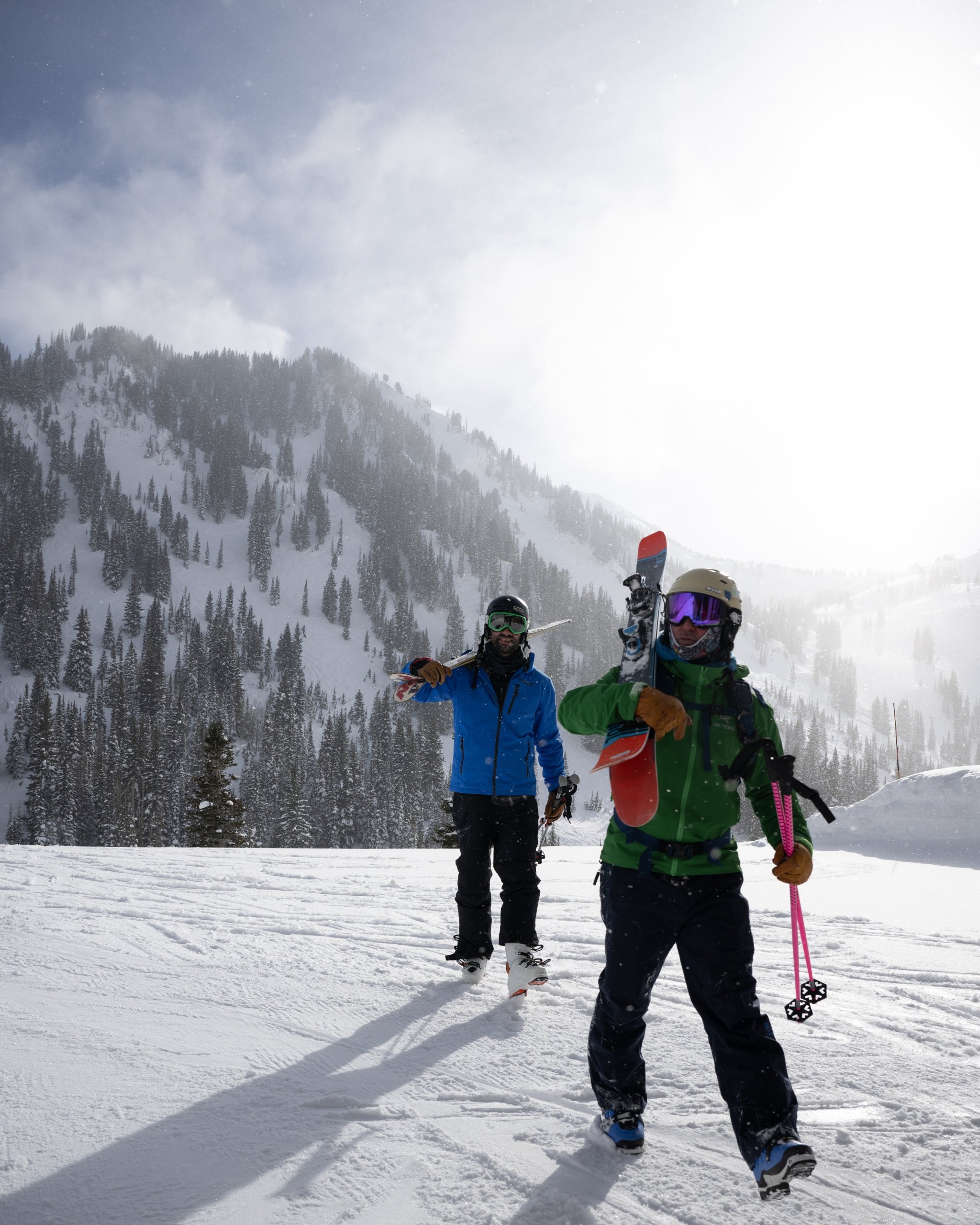 Winter is Coming!
Book your winter stay today with no initial deposit required: Save up to 20% off stays of 5 nights or more in 2024!
We had our first snow of the season over Labor Day Weekend which means, it's never too early to book ahead for winter!