Movie Under the Stars: Wild Life
Tuesday, August 15, 2023
August 15th│Gates 7:30pm, Movie 8:30pm │ Alta Peruvian Back Lawn│$5 PURCHASE HERE
In collaboration with Utah Film Center, ACE is ecstatic to host the National Geographic film, WILD LIFE, under the stars in the mountains of Alta. Gather up your favorite people and food and head up to Alta to enjoy a movie in the mountains!
WILD LIFE
A sweeping portrait of conservationists Kris and Doug Tompkins chronicling their fight to preserve one of the last truly wild places on earth.
From Oscar-winning filmmakers Chai Vasarhelyi and Jimmy Chin, WILD LIFE follows conservationist Kris Tompkins on an epic, decades-spanning love story as wild as the landscapes she dedicated her life to protecting. After falling in love in mid-life, Kris and the outdoorsman and entrepreneur Doug Tompkins left behind the world of the massively successful outdoor brands they'd helped pioneer — Patagonia, The North Face, and Esprit — and turned their attention to a visionary effort to create National Parks throughout Chile and Argentina. WILD LIFE chronicles the highs and lows of their journey to effect the largest private land donation in history.
Ticket sales and donations support Utah Film Center & Alta Community Enrichment.
FACTS & TIPS:
You must bring your own LOW chairs and they must be 31.5" height or less. Or blankets to sit on.
Picnic dinners are allowed. NO GRILLS.

If two separate households would like to be near each other we recommend arriving at the same time.

No dogs, unless tagged by the Town of Alta or an ADA service dog.

Prepare for chilly mountain evenings, bring blankets and layers.

If you have questions regarding accessibility to our events, please contact Sara Gibbs, Executive Director.
About Our Partners
Utah Film Center inspires and engages diverse audiences to initiate conversation and community building through curated film exhibition, educational programs, and artist support.
This event could not have happened without the support of the Alta Peruvian Lodge and Utah Film Center.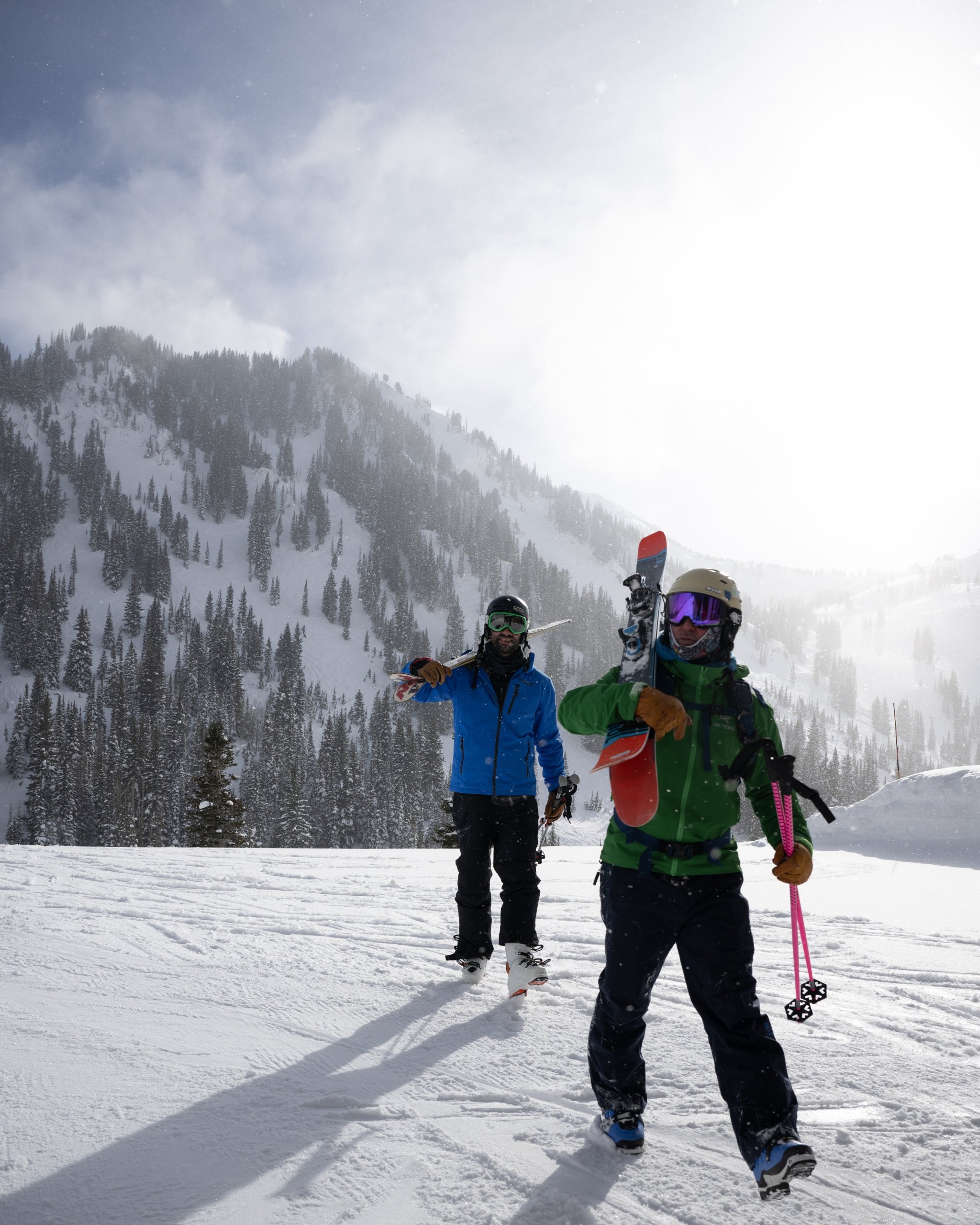 Winter is Coming!
Book your winter stay today with no initial deposit required: Save up to 20% off stays of 5 nights or more in 2024!
We had our first snow of the season over Labor Day Weekend which means, it's never too early to book ahead for winter!