Music, Brews & BBQ Festival
Saturday, July 2, 2022
Join us at Snowpine Lodge for mouth-watering BBQ, thirst-quenching brews, and music in the Wasatch Mountains! We're hosting a music festival from 11 am – 9 pm on the lawn, featuring some Utah's amazing local artists. Make a whole weekend of it filled with hiking, biking, climbing or just settle in at the lodge and enjoy some fantastic talent.
When: July 2, 2022, 11am – 9pm
Where: Back of Snowpine Lodge on the Great Lawn (we'll have chairs, but bring a blanket to sit on the lawn if you wish)
Cost for concert tickets: $20 (not including BBQ), or you may come up to the lodge and pay $10 with 4 cans of food for donation (this event is family-friendly)
Cost for BBQ Buffet: $55 a person or $27.50 for kids 12 and under (BBQ will be served from 11am – 2pm and 4pm – 7pm)
Artist lineup:
11 am: Will Rogers – Will's guitar, vocals and banjo have been making the rounds in the Salt Lake/Park City scene over the past decade with folk, rock and bluegrass bands. As a solo performer Will offers an engaging show with a mix of folk, country, rock and beloved pop covers rendered with a contagiously irreverent twist. His original work evokes themes of outlaws, hard luck and new love. Will's performances reveal a romantic fatalism and a rustic wit that is as heartfelt as it is entertaining.
12 pm: Mikael Lewis – Mikael is a singer/songwriter, guitarist, poet and writer. He is also the front man for the band Fyre & Reign.
1 pm: Brian Brimhall – Brian grew up during the folk-rock years of the 70's and has been performing those classic songs ever since singer-songwriters like James Taylor and John Denver started redirecting the 60's "band" sound into the mellow acoustic sounds of Gordan Lightfoot, Crosby-Stills and Nash, as well as other successful finger-style guitarist like Michael Martin Murphy, America, Seals and Croft- even Willie Nelson.  Almost all songs are great for singing along and triggering good-old memories from simpler times.
2 pm: Alyse Morgan – Alyse is a singer and songwriter from Salt Lake City, UT.  She started her creative journey & found a love for performing first, as a dancer.  When she realized in her college years that ballet was not what she wanted as her career, she started exploring her other passions. This is where she found her love for writing and performing in a different capacity, music.
3 pm: Steven Bosco – Steven is a Utah born country music singer and songwriter. Steven's rich and memorable voice, combined with passion and a strong word, sets him apart from the rest. Coming from a family deep in pioneer history on one side, and military/police tradition on the other, Steven holds a proud voice. Steven has been featured on Fox 13's morning show, Good Day Utah. He has opened one of the largest country music festivals, Country Fan Fest. Steven has opened for artists such as Dillon Carmichael, Stephanie Quayle, Jagertown, and has performed around the West and other parts of the United States.
4 pm: The Two Old Guys – The Two Old Guys (Tally Evans and Mike Feldman) is a musical duo from Salt Lake City. They play a wide variety of upbeat and fun music that includes folk/rock, blues, ballads, bawdy and drinking songs, including original covers and originals, with a flair for being entertaining and engaging.
5 pm: The Proper Way – The Proper Way (Scott Rogers, Shane Osguthorpe, and Carrie Myers) have a pile of original music that can be found on virtually all of the streaming platforms, but TPW is also adept at covering a seemingly infinite number of songs; but they virtually never play a single one as a straight cover. Their unique spin on songs keeps just enough familiarity to encourage singing along or dancing, but in ways that you've never heard. Think Prince or Lizzo with a banjo.
6 pm: Rob Speiser – Rob will be playing acoustic.
7 pm: Madame Mackintosh – The creator, co-collaborator and Hostess of The Spice Of Life Variety Show, whether performing covers by request or Mountain Soul originals as a one woman band, (with percussion, guitar and background vocals,) or collaborating with pro musicians in Madame Á Trois or Madame & The Magpies, when it comes to quality entertainment, The Madame provides.
8 pm: Mountain Country Band – Jim Fish performs and writes songs with the toe tapping energy that reflects his Ozark roots. His music makes a rhythmic connection with country-bluegrass and mountain-fold audiences everywhere. His musical style is contagious; as a solo act or with this talented band family called "Mountain Country", it makes for an incredible evening of acoustic music! Jim's unforgiving vocals and relentless desire to connect with his audiences creates an entertaining show for all ages!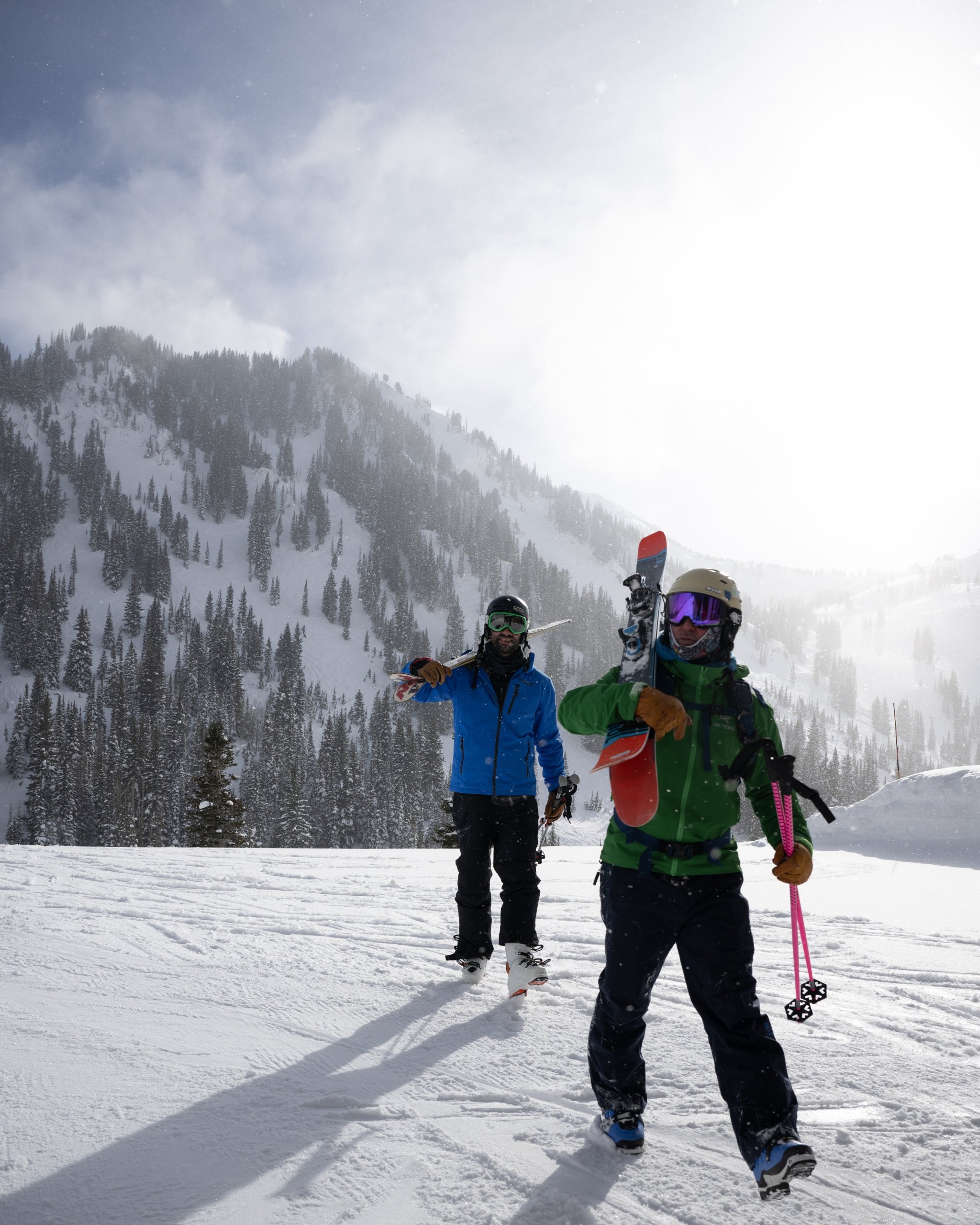 Winter is Coming!
Book your winter stay today with no initial deposit required: Save up to 20% off stays of 5 nights or more in 2024!
We had our first snow of the season over Labor Day Weekend which means, it's never too early to book ahead for winter!