Welcome to Snowpine Lodge
Your Premiere Mountain Wedding Venue
Thank you for visiting us at the Utah Bridal and Wedding Expo!
See our current wedding date availability.
Please take advantage of this special offer JUST FOR YOU:
Book by May 31, 2023 and enjoy 15% off your next stay at Snowpine Lodge.
Book Today!
Don't forget to follow us on social for all your mountain destination inspiration:
Instagram, Facebook, Stillwell Spa
Say "I do" with a View!
---
Snowpine Lodge is nestled in the heart of the Wasatch Mountains, surrounded by breathtaking views of snow-capped peaks. We're located in Alta, Utah, just 50 minutes from the Salt Lake City airport, and we're known for our picturesque landscapes in the summer and world-renowned skiing in the winter. Our stunning natural scenery offers beautiful backdrops at every turn, and here at Snowpine Lodge, we're dedicated to making sure you get the wedding day you've always dreamed of. Your wedding photos will be truly unforgettable paired with our gorgeous natural surroundings no matter the season.
Photo by: Christopher Whitaker Photography
A Unique and Intimate Setting
---
Snowpine Lodge is a boutique hotel with just 54 rooms, making it the perfect venue for an intimate wedding. Snowpine Lodge offers comfortable and luxurious accommodations for you and your guests. The rooms are cozy and elegant, with modern amenities and mountain views. We have a full-service luxury spa and two restaurants on our property, so that you have everything you need during your stay. Your guests will appreciate the convenience of staying on-site and being able to fully enjoy the wedding festivities.
Entire property buyouts are an option for events where complete privacy and seclusion is the desired theme. The Snowpine Lodge sales & events team will create a custom proposal which would guarantee exclusive access to the lodge, its guest rooms, spa, and amenities creating a truly unique and memorable Alta experience.
Photo by: Jake & Kylee Photo
Multiple Venus in One
---
We offer both indoor and outdoor event spaces that can accommodate weddings and receptions of various sizes. We also offer event spaces for welcome receptions, rehearsal dinners, and any other kind of gathering you'd like to host during your wedding festivities. We offer a private wedding party suite and our game room as comfortable spaces for the wedding party to prepare and unwind before the wedding ceremony.
Photo by: Logan Walker Photography
An Experienced Event Staff
---
The event staff at Snowpine Lodge has extensive experience in planning and executing luxury weddings. From the initial planning stages to the day of your wedding, we will work closely with you and your wedding planner to ensure that every detail is taken care of. We will be onsite the day of your wedding to assist your wedding planner in making your special day as memorable and stress-free as possible.
Photo by: Lolo Orji Photography
Outdoor Activities
---
If you're a hiking or ski enthusiast, or you're looking for other outdoor activities for you and your guests, Snowpine Lodge has what you're looking for. We are located just steps away from Alta Ski Area, one of the best skiing destinations in the world during the winter and offers one of the most beautiful displays of wildflowers in the summer. Your guests will never be far away from beautiful mountain recreation, and here at Snowpine Lodge we can help you create the perfect agenda for you and your guests.
Photo by: Christopher Whitaker Photography
Contact Us Today!
---
Getting married in Utah's Wasatch Mountains is a truly magical experience. If you're looking for a dream wedding that is both personalized and unforgettable, Snowpine Lodge is definitely worth considering. For more information on getting married at Snowpine Lodge, as well as an idea of pricing, please contact our sales team at [email protected]. We can't wait to host your big day!
Photo by: Logan Walker Photography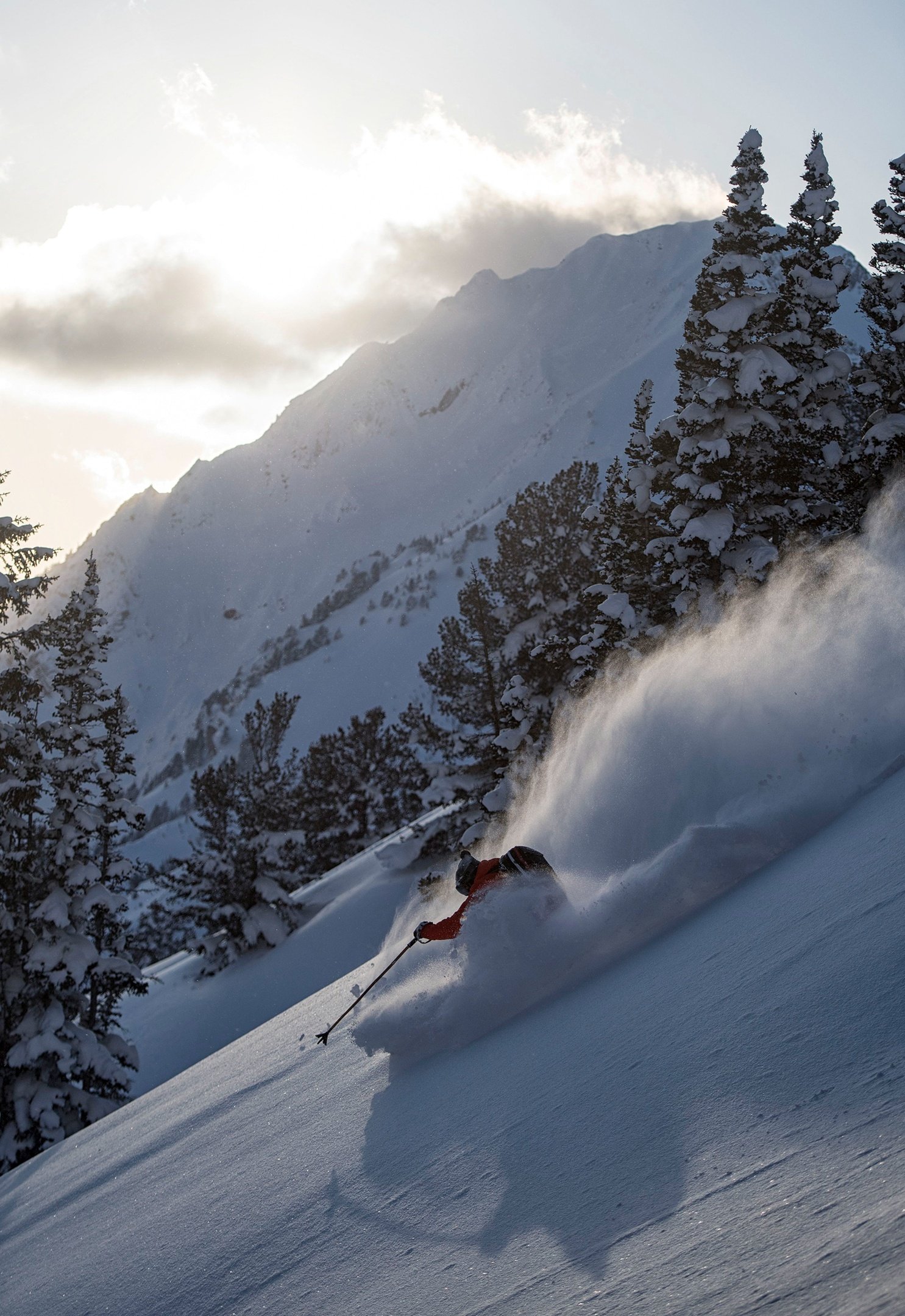 Mid-Week Mountain Special
Book your winter escape today with no initial deposit required: Enjoy less crowds and save up to 10% when you stay Sunday-Thursday!