Hiking
Explore the hiking trails of Little Cottonwood Canyon
Whether you are an avid hiker or just looking to add a simple traipse through some of the area's famous natural beauty, the Wasatch Mountains have it all. Below are some of our favorite hiking trails in Little Cottonwood Canyon near Snowpine Lodge, along with a map of hiking trails near Alta.
Cecret Lake Trail (Easy Difficulty)
---
During the summer and fall, this family-friendly trail is a wonderful introduction to hiking regardless of your skill level. Conquer the trail and be rewarded with the view from Cecret Lake. Take a rest, snap some photos and videos, then head back. This trail tends to be covered in snow from early October until late May, making the hike more challenging at these times.
Sugarloaf and Devil's Castle (Intermediate / Hard Difficulty)
---
So, you've made it to Cecret Lake with plenty of energy to spare? If your day of hiking fun is just getting started and you're ready for the next challenge, just look up. Be prepared to summon your inner mountaineer for portions of the track as you explore the trail from Cecret Lake to Sugarloaf and Devil's Castle. The views are worth the trip, if you're up for this climb.
More trails around Little Cottonwood Canyon:
Lisa Falls – A short, kid-friendly trail where the whole family can enjoy waterfall views. .3 miles (easy)
Temple Quarry Trail – A historic trail that is family and stroller-friendly. .3 miles (easy)
Gloria Falls – This family-friendly hike shares a trailhead with both Red Pine Lake and White Pine Lake, featuring rewarding waterfalls at the end. 2.2 miles (easy)
Albion Meadows – A beautiful hike and a must-see during wildflower season in mid-late July.  3.6 miles (easy)
Little Cottonwood Trail – A wide trail that starts at the mouth of the Little Cottonwood Canyon and follows a river. 5.4 miles (easy)
Catherine Pass – This trail includes views of the Brighton Lakes Trail, Lake Catherine, and Sunset Peak. 3 miles (moderate)
Twin Lakes Pass – The trail to Twin Lakes Pass is conveniently located near the Snowpine Lodge. Find views of lakes here. 5.2 miles (moderate)
Prince of Wales Mine – A moderate trail featuring a waterfall and relics of past mining projects. 5 miles (moderate)
Grizzly Gulch – A moderate trail with mining relics and options to continue up the gulch to Twin Lakes Pass or head north towards Prince of Wales Shaft and Honeycomb Cliffs. 7.9 miles (moderate)
Alta-Brighton Loop – An extensive loop that includes popular trails and goes past four different lakes. 8 miles (moderate)
Cardiff Pass – A steep trail that starts on an old mining road with spectacular views from the ridgeline. 3.2 miles (hard)
Red Pine Lake – A beautiful trail through forests and wild-flower fields to a lake that sits in a bowl beneath towering peaks. You may also hike to the upper Red Pine Lakes and to Pfeifferhorn Peak from this trail. 6.7 miles (hard)
Albion Ridgeline Loop – A challenging route offering up the chance to summit 4 amazing Wasatch peaks. 7.4 miles (hard)
White Pine Lake – A favorite trail that takes you to a beautiful alpine lake that often appears turquoise in color. 10.7 miles (hard)
South Ridge of Superior – A very challenging route offering up the chance to summit an amazing Wasatch peak. You can also summit Monte Cristo from this trail. 2 miles (hard)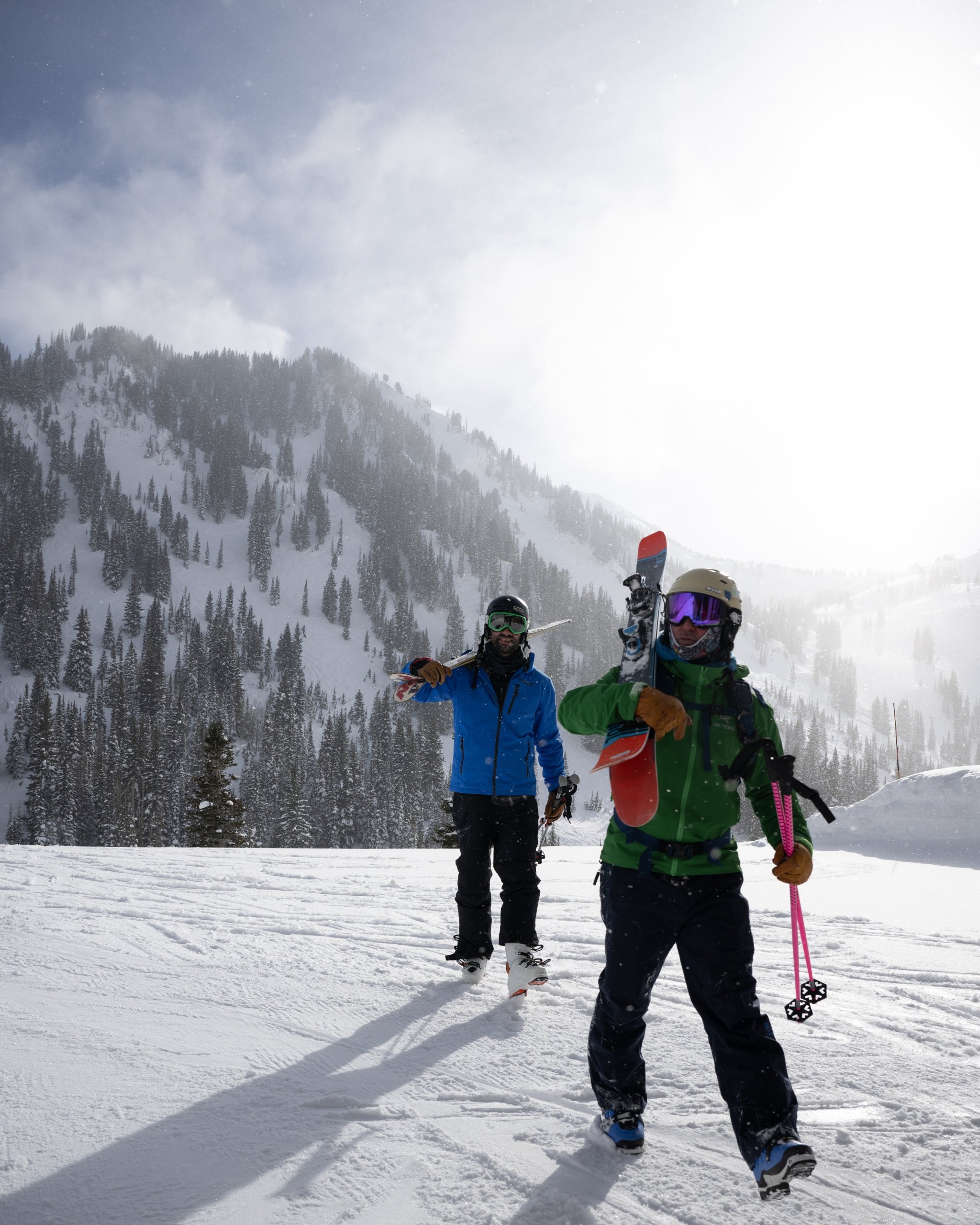 Winter is Coming!
Book your winter stay today with no initial deposit required: Save up to 20% off stays of 5 nights or more in 2024!
We had our first snow of the season over Labor Day Weekend which means, it's never too early to book ahead for winter!