Powderbird Heli-Skiing
Helicopter skiing and mountain adventures
Explore the Wasatch Mountain Range from the sky, then get on the ground and ski in deep, fresh powder with Powderbird. Started in 1973, Powderbird is one of the world's first helicopter skiing operators and the only permitted ski helicopter outfitter in Utah. Not only do you get great aerial views of this beautiful mountain range, but you have access to untouched lines and back terrain near Alta only accessible by helicopter. It's a great way to see Utah and make the mountains feel like your own personal ski haven.
At Powderbird, the search for the best snow never stops.
No matter the weather, their professional guide team is committed to taking clients to the absolute best skiing they can find- whether that's via helicopter, cat, lift or touring. All from a location that re-defines accessible backcountry terrain.
Powderbird multi-day packages are designed to provide ultimate flexibility, unparalleled ski access, and exceptional comfortability and relaxation off-snow. Packages include Helicopter skiing with Powderbird including down day activities, two meals a day at the Powderbird Heliport, transportation, and more. Stay at the luxurious Snowpine Lodge in between all of your daily adventures.
Start the day with a warm breakfast at the Powderbird heliport and a weather briefing from your Powderbird guide. Boot-up and fly into the backcountry to ride Utah's coveted powder snow. Each day of helicopter riding is based on 6 runs and 7 flights. After exploring the awe-inspiring Wasatch Mountain range, fly back to the Powderbird heliport to enjoy après ski and the evening's sunset. Finish the day with one of Stillwell Spa's rejuvenating treatments or unwind poolside.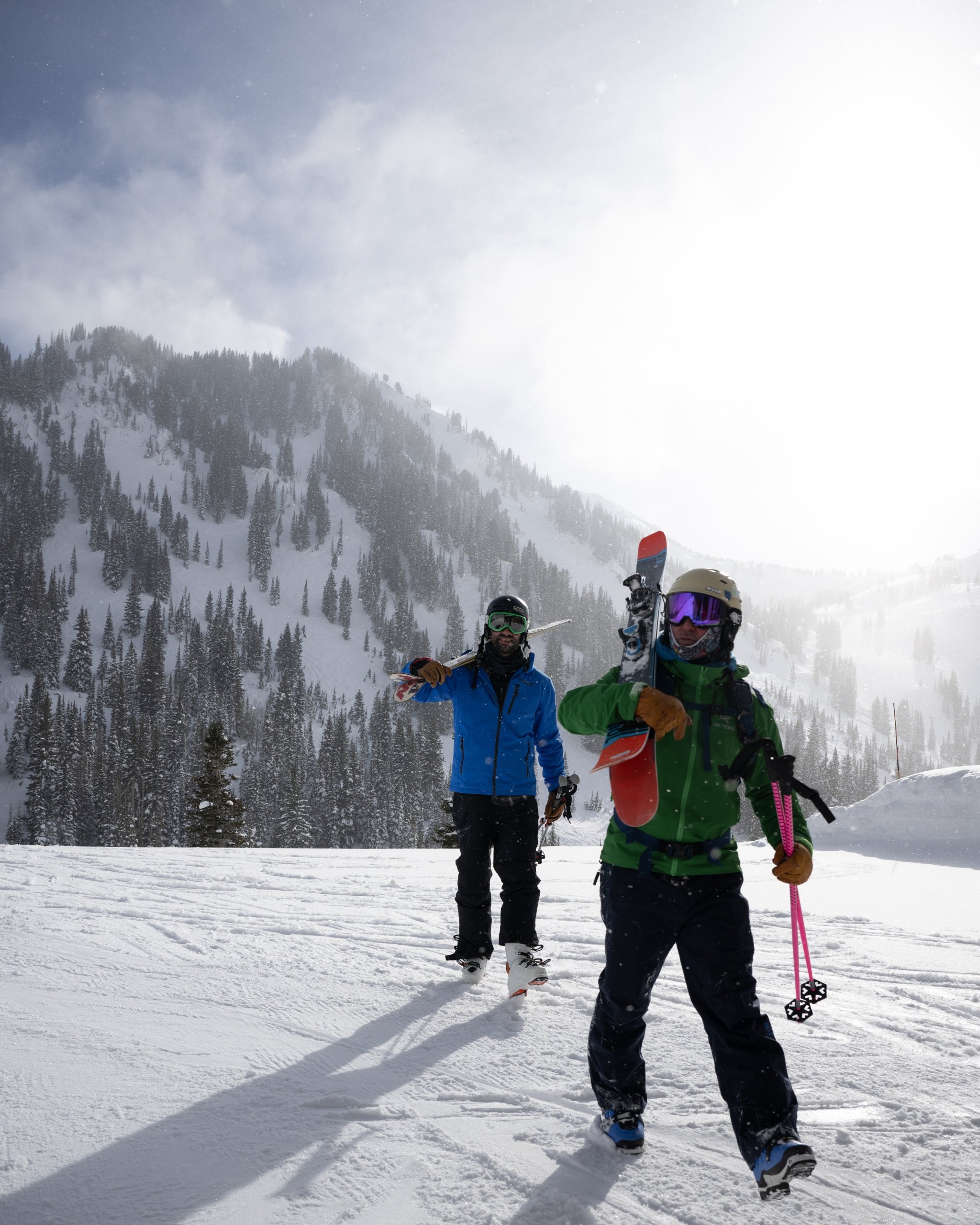 Winter is Coming!
Book your winter stay today with no initial deposit required: Save up to 20% off stays of 5 nights or more in 2024!
We had our first snow of the season over Labor Day Weekend which means, it's never too early to book ahead for winter!